Apartman Halkidiki Pefkohori

Hits: 400
Apartment - maisonette (92m2 + terrace) - 80 meters from the sea.
Separate residential unit on 2 floors, with a separate private entrance, as a house, ie as a duplex.
On the ground floor (47m2), there is a terrace (30m2) with two sets, swings for children or adults and deck chairs. Also, on the ground floor there is a large living room, equipped with internet, our cable TV, air conditioning, separate toilet and separate shower.
The kitchen with dining area has access to the balcony door leading directly to the terrace. It is equipped with new "Whirlpool" devices (hob, refrigerator and washing machine located in the bathroom).
On the upper floor (45m2) there are two bedrooms with new air conditioners, beds and an extra bed in one room. One room has a balcony door, which opens onto the terrace, and there is also a bathroom on this floor.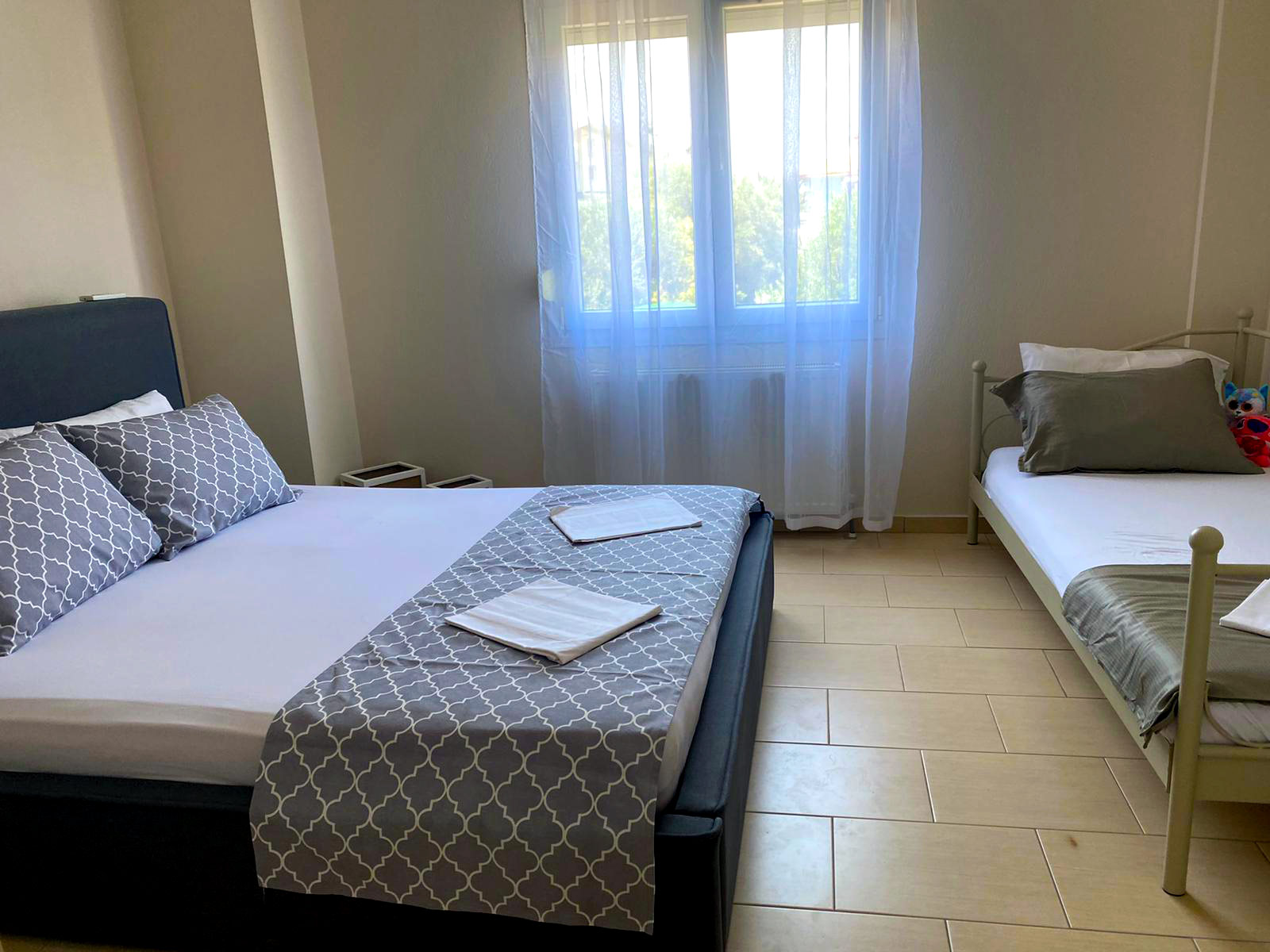 By the way, the apartment - maisonette is located in a quiet place on a new large and tidy beach in Pefkohori.
Parking - there are parking spaces, but we do not have our own parking. In that part of the city there are always places for guests to park. It is located 80 meters from the sea.
The apartment - maisonette - is located near large markets: "Discount" and "Masoútēs".

Konta МаΣоyth
63085 Πευκοχώρι
Photo Gallery Apartment - maisonette in Halkidiki in Pefkohori